A year after hosting our first experience with Montaia Basecamp, we're thrilled to once again offer a chance for creators, remote workers, and/or nature lovers to stay in one of the most beautiful mountain ranges in the world.
This post describes two different coliving offerings available in the Eastern Sierra Nevada Mountains this summer.
A 4-6 week paid coliving experience in June and July

A free work-stay Build Week
For more about Montaia, you can read about last year's "Summer in the Sierras" here. Additionally, you can read about one of the residents' experiences here.
Paid Coliving in June and July
Are you feeling the call of the wild? Do you wish to return to a more natural connection to the world around you? We believe that it is CRUCIAL that those of us who are designing/developing the virtual world are also cultivating a deep relationship with the natural, wild world. 
We invite you to join us between June - July 2023 (4-6 weeks) for a Rewilding Web3 Immersion; a Cabin <-> Montaia Co-living experience in the Eastern Sierra Mountains of California.
APPLY NOW: https://montaia.typeform.com/to/Emrh3LYT
MORE INFO HERE: https://montaia-basecamp.webflow.io/residency/re-wilding-web3-a-cabin-montaia-co-living-experience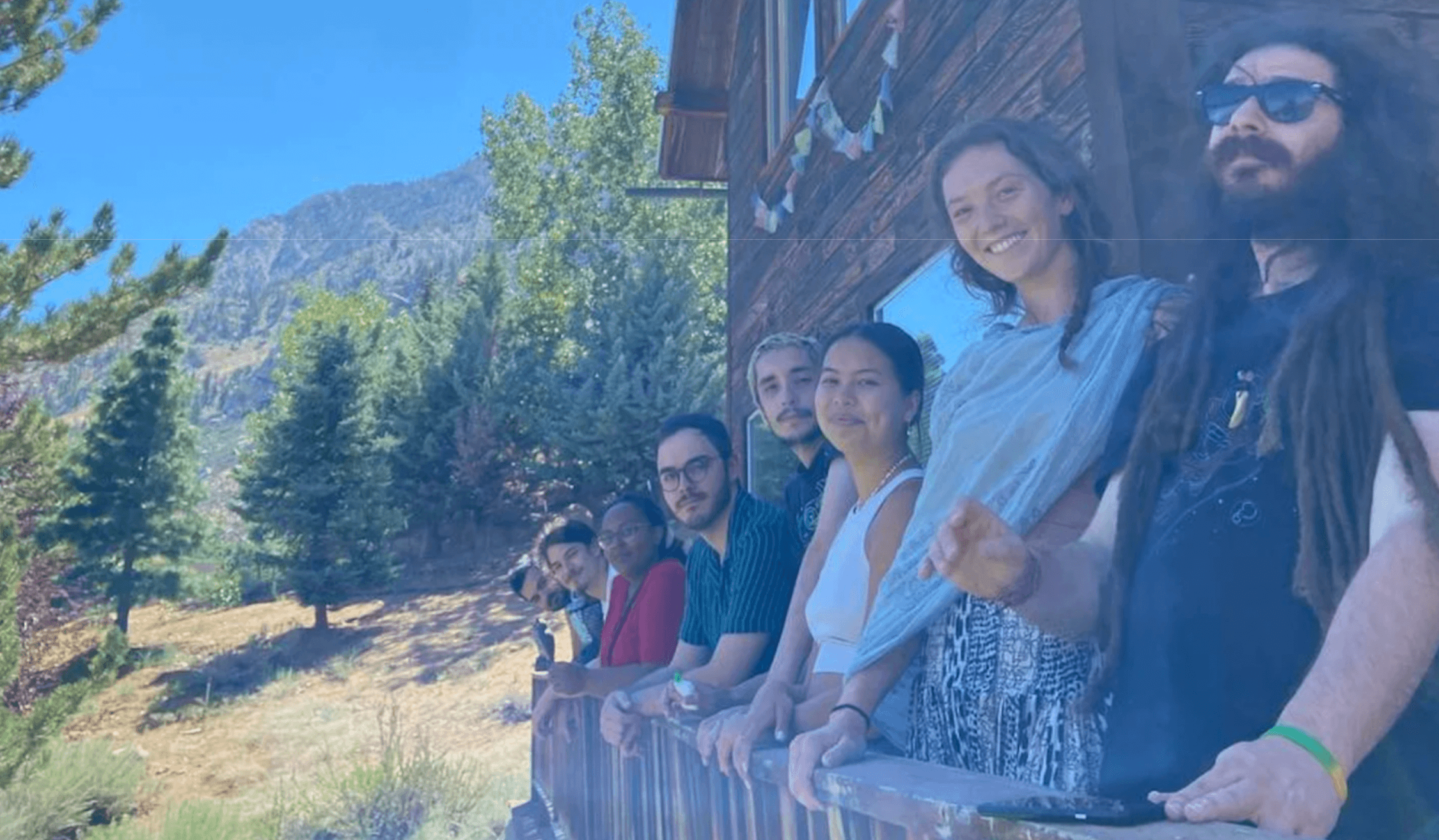 Montaia Basecamp is a Cabin Neighborhood nestled in the heart of the Eastern Sierra Mountains in California. Our back door opens into millions of acres of the Inyo National Forest, one of the most beautiful and wildest wilderness expanses in the country. There are hundreds of hiking trails, world-class rock climbing, and pristine mountain lakes within an hour's drive of the property.
During this month, we will have access to high-speed wifi, but over the period of this month we will focus on reconnecting with our bodies through physical health practices and outdoor immersions. This will include weekly digital detox days, 2 optional overnight camping trips, and visits to local volcanic hot springs for sunrise soaks.
Together we will build strong community ties as we focus on weaving a tapestry of connection between humans and the natural world. Together, we will focus on developing healthy relationships with self, with community, and with the wilderness around us.
Work-Exchange Build Week in June
You are invited to join the Cabin community for our first ever volunteer Build Week at Montaia Basecamp in the Eastern Sierra Mountains of California. This remote co-living space is nestled at the foot of an 11,000ft granite cliff and boasts some of the nation's best hiking trails, natural hot springs, and crystal clear starry nights.
APPLY NOW: https://montaia.typeform.com/to/LMb66wLu
The projects during this week at Montaia will include:
Building & erecting deer fencing for the new outdoor garden space 

Building Permaculture garden beds in the Hugelkultur design method.

Constructing a metal geodesic dome & building a wooden floor base. 

Creatively designing meditation walkways throughout the landscape of the property.
In exchange for your time and energy, you will be provided with food/lodging for the entire week as well as community facilitation including two half-day adventures into the surrounding wilderness. 
When: June 1-7
Where: Mammoth Lakes, California
See past Cabin build weeks in: